What's the difference between ready-made, fitted and custom-tailored?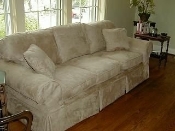 Slipcovers are designed to fit over upholstered furniture such as sofas, loveseats, parson's chairs, arm chairs, and more. You can literally "slip" them onto a piece of furniture — whether you want to cover up the old upholstery without having to reupholster or want to change the look of the item from season to season.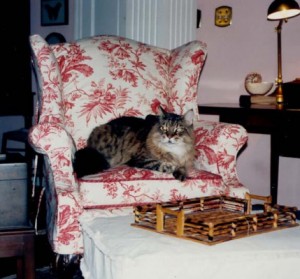 Ready-made slipcovers more-or-less fit a kind of furniture piece (a sofa, for example) and don't exactly fit any particular piece. They are usually elasticized to hold themselves in place.
Fitted slipcovers (sometimes called "custom-fitted" or "made-to-measure") are cut to measurements provided by the customer to the workroom. They are designed to fit a specific piece of furniture. The fit depends on the accuracy of measurements by the customer, the appropriateness of the selection of the fabric by the customer and the experience and quality of the workroom.
Custom-tailored slipcovers are cut in your home, on your furniture by an experience "cutter." The cutter can tell you before he cuts it if the material you've chosen will work well for the furniture or if there may be any problems in fitting your particular piece. He can also suggest alternatives, if there are problems.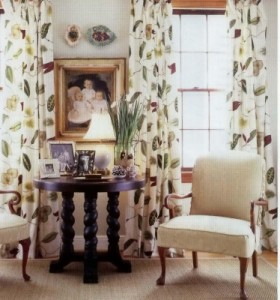 Once it is sewn, the cutter brings the slipcover back to your home to fit it and see if any adjustments are necessary. The final result looks like original upholstery — without the cost of re upholstery.
Contact Karen Erickson click here or email slipcoveramerica@gmail.com, or text at 425-321-4229 to schedule your Slipcover job before the holidays!