There are "slipcover makers" all over the USA and Canada.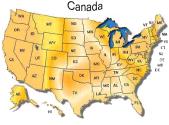 If you'd like a custom slipcover made for your furniture where you live, and you do not live in Washington, where Karen resides click on the Slipcover Network to fine a professional slipcover maker near you.
Fabrics for Slipcover – click  here to link to search for fabrics for slipcovers.