NOT ALL SLIPCOVERS ARE CREATED EQUAL!
"Slipcover America offers slipcovers that fit as snug as a bug!"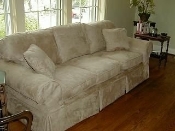 You may ask yourself why I just can't run into a home store and purchase a ready-made slipcover….they are relatively inexpensive, easy to obtain. However, they are one size fits all and rarely achieve a tight fit, so you are fussing with them as much as you are enjoying your new look.
Slipcovers not only protect your furniture, but they give you the flexibility of changing your decor as often as you wish without having to re-upholster. You can change the whole look of your room in seconds, decorate for the holidays, or just get that plain wild and crazy with new clothes for your furniture? Isn't it time to give that old furniture a new look? click here to see some of our favorite clients.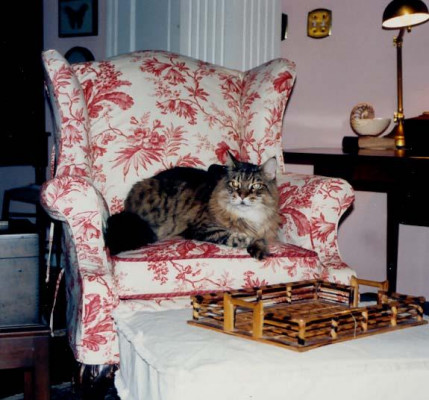 When I first started to learn how to slipcover furniture I had No idea how many adventures I would have working. Since I slipcover in my customers home, I go to many wonderful places to do my work. I also have worked out of many different locations where I have lived. click here
The first slipcover I made for a designer, I didn't have a clue as to what I was doing. I loved the result and soon realized I needed to be quicker at what I did. So I took classes and soon learned there were many methods of making slipcovers, that would not only help me achieve making a slipcover, but making a slipcover easily with speed!
click here for before and after projects